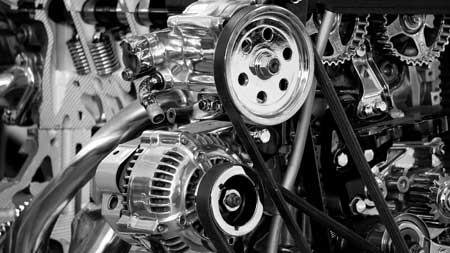 As a purchasing manager for an aftermarket heavy duty replacement truck parts supplier, it is my responsibility to research parts and determine the best parts to add to the inventory.
There are many factors to consider when it comes to adding parts to existing inventory. Age of the part, demand for the part, and quality sourcing are all important. Knowing what parts to start with and the basic information of the part are crucial.
Listening to customers is one of the best ways to figure out what new parts are on the rise. Customers at some point in time will ask the salesforce about a part number that is not in stock or currently available by the company. When this happens, is your salesforce prepared to get the information you will need to make it easier to research the part in question?
Here is a list of questions the salesforce team can ask the customer:
How often do you sell this particular part?
Product demand will help in determining a part. You wouldn't want to add something that a customer only replaces once a year.
What year is the truck?
Newer trucks will have manufacturer warranties up to 5 years or more. During this time, parts are covered by the warranty, so aftermarket heavy duty replacement truck parts are not needed until the warranty is expired. There is not many older trucks, 35 years or older, that are still roadworthy. Adding new inventory parts for trucks this old would not make sense.
Do you see a wide variety of this type of truck or engine types?
Different geographical areas tend to see more of one type of truck/engine than another. One customer could see more Aftermarket Detroit Diesel engines versus Mack engines.
What is the OEM cost to replace the part?
Aftermarket options need to be of good quality, but also need to be priced as such that it is worth going with the aftermarket part instead of OEM.
Besides polling the salesmen for information, reviewing customer purchase history can be useful. If a customer is purchasing many types of Aftermarket Cummins heavy duty truck replacement parts, you can conclude that they would be open to more Aftermarket Cummins part options.
Let's say you have a list of some part numbers to research. This list was finalized after speaking with your salesforce and reviewing customer histories, but you are still unsure if you should add this part. Another way to get some information on a part is by doing a 'Google' or other web browser search.
Type the part number and part type in the search bar and see what comes up. If the first few pages show multiple listings of this part for retail sale, whether it's used, remanufactured or new, you more than likely are looking at a part number that is in demand now.
If all you come across in your search are overseas companies looking to sell this part number and no retail listings, you may have an oddball part that isn't in demand. Either this, or the part is still being covered by manufacturer warranty and will not be in demand for a while. It could be possible that you are using an older part number and should check for alternates to confirm.
Before you add any heavy duty replacement truck parts, be sure you research the parts very carefully, then look for your sourcing options.