Have you ever tried to order a flywheel or housing without a part number? Have the salesmen asked you, "Do you know if it's an SAE #1 or #2?" You may know the answer, you may not, but have you ever thought to yourself what is SAE standard?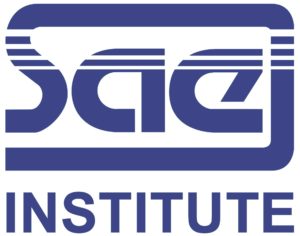 SAE International, formerly known as Society of Automotive Engineers (SAE)
Then what is the SAE standard?
SAE International is a globally active professional association & standards organization for engineering professionals in various industries.
Their main focus is on the transport industries: automotive, commercial vehicles, and aerospace.
The Society coordinates the development of technical standards for parts like:
flywheels, flywheel housings, and such based on best practices identified and described by SAE committees and task forces.
Originally founded in 1905, the SAE was a total of 5 guys including Henry Ford as the society's first vice president.
"free exchange of ideas" Was the concept of its creation.
As a way to overcome technical problems of the time and learn how to make advances.
Automobile companies already had a tendency to follow certain lines of construction, but technical issues would start to arise, and could only be handled with the cooperation of those within the industry.
The field of activity for this society would be the purely technical side of automobiles.
Today, SAE International has over 120,000 members globally.
SAE standards are internationally recognized for their role in helping ensure the safety, quality, and effectiveness of products and services across the mobility engineering industry.
The more than 10,000 standards in the SAE database now include historical standards and can be accessed through one of the targeted solutions below.
Aside from their standardization efforts,
SAE International also devotes resources to projects and programs in STEM education, professional certification, and collegiate design competitions.
The SAE also releases the following types of technical reports:
SAE Recommended Practices
These technical reports are documentations of practice, procedures, and technology that are intended as guides to standard engineering practice. Their content may be of a more general nature, or they may propound data that has not yet gained broad acceptance.
SAE Information Reports
These technical reports are compilations of engineering reference data or educational material useful to the technical community.